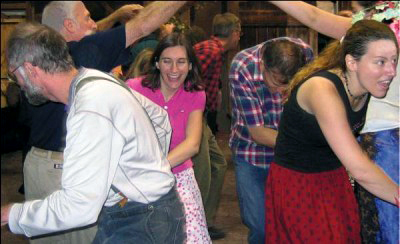 Homespun Occasions provides community dance and traditional music workshops that allow your group to participate in square, contra and circle dances as well as a variety of others with roots worldwide. A combined half-century of experience by our dance music educators will create enjoyable, wholesome dance events. Whether booking a seasonal event such as our popular Fall Harvest event, Cabin Fever dance, or creating your own occasion, we can work with you to create a great experience for your community group.
The Capital Region is alive with dance! Community dances are growing in popularity, providing fun for individuals and families alike – even if they have never danced before.
Click here to find community dancing opportunities in the Capital Region!