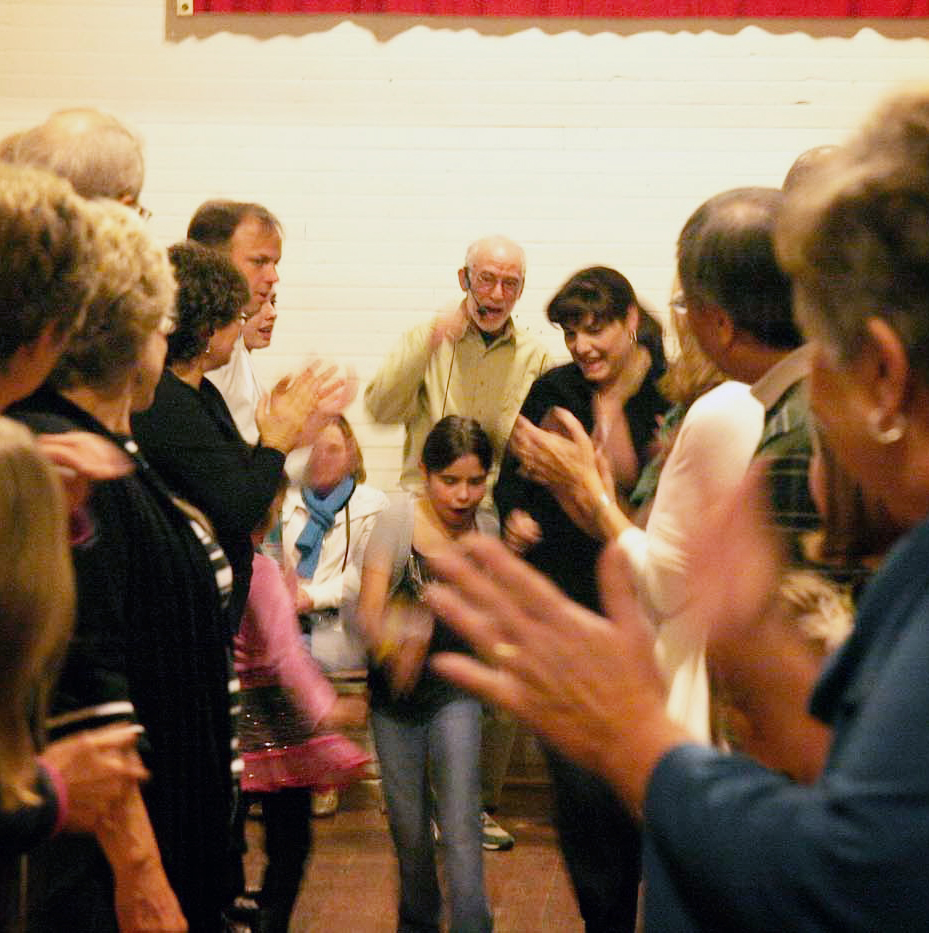 Are you celebrating a wedding?
Or are you looking for a way to entertain a classroom of energetic second graders?
Whatever your reason, let Homespun Occasions help you make your day more memorable with our live music and dance calling. We bring the musicians and the dance instructor – you bring a group who is ready for a good time. Old-fashioned, wholesome and non-alcoholic, we bring families and communities together to dance to the steps of the square dance, the international folk dance, the contra dance and many more.
Arrange community-focused educational programs for your students, scouts, senior citizens, company employees and other communities who will enjoy live music, tapping their feet, and dancing along together.
Let Homespun Occasions provide entertainment at your upcoming special event, whether you're hosting a holiday party, enjoying a reunion, celebrating a wedding, anniversary, bar mitzvah or other milestone, or just looking to have a great time with friends.
Whatever your occasion, make it Homespun. Enjoy festive entertainment that echoes older times and simple pleasures.